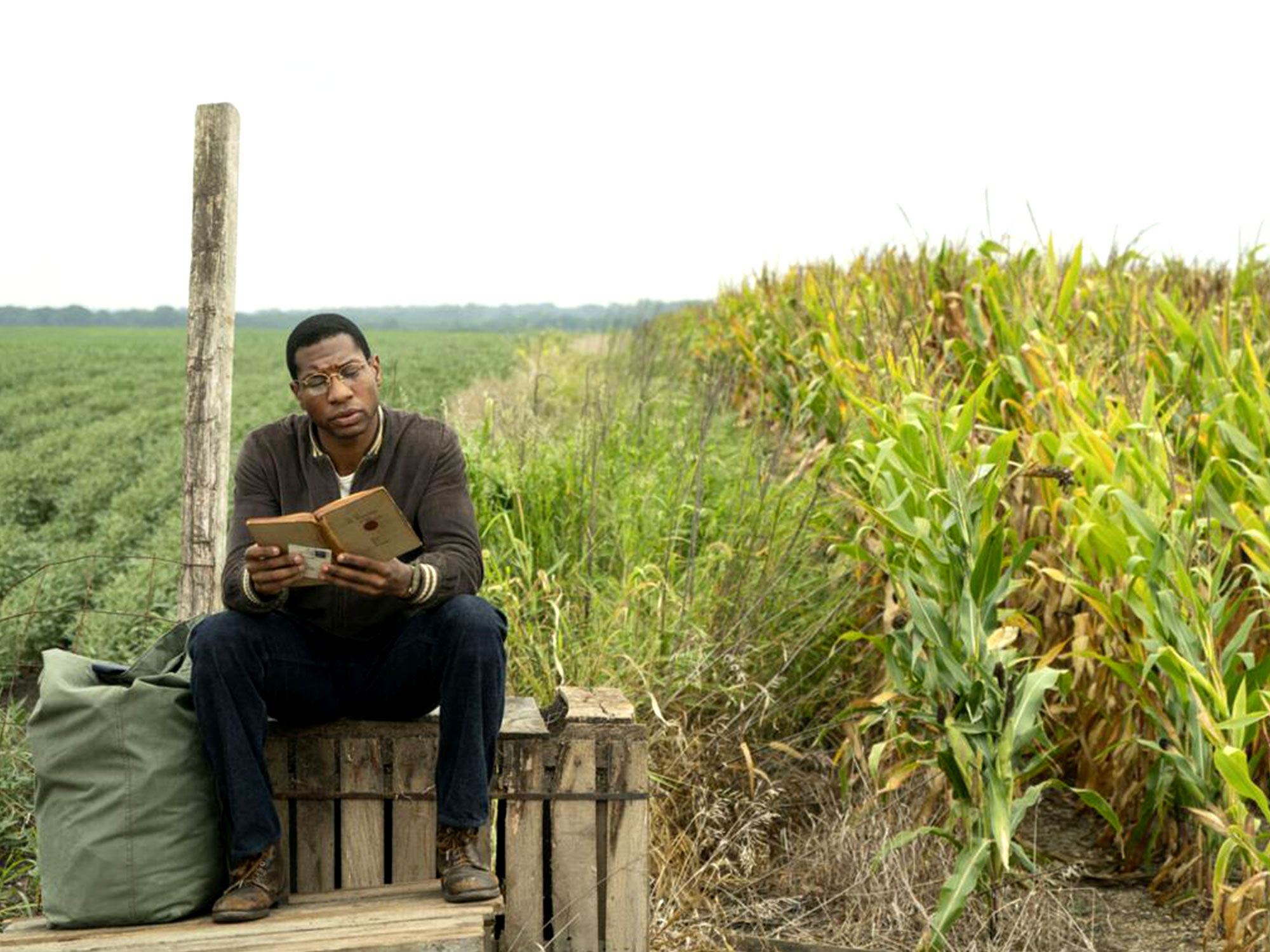 Early on in the pilot episode of HBO's Lovecraft Country, pulp paperback fan Atticus Black (Jonathan Majors) muses that "stories are like people: they're not all made perfect. You just try to cherish them, overlook their flaws." The young Black man is justifying his affinity for one of Edgar Rice Burroughs' 'John Carter of Mars' stories, in which the main character happens to be a former Confederate captain. He's capable of appreciating the character's heroic derring-do while realising that the guy fought to keep his ancestors locked in the bondage of slavery.
This same quandary, of how a person can love art made by or about someone who would have hated them, more directly concerns the life and works of the show's true focal figure, HP Lovecraft. A virulent racist, his visions of eldritch horror nonetheless command a conflicted fandom even today from genre nerds of every colour and background. He's what we know now as a 'problematic fave', a contradictory concept that would appear to be the big conceptual knot these stories (the 10 episodes adapt a short fiction collection from 2016) will endeavour to untangle. Instead, that simple rationalisation from Atticus turns out to be all this one needs.
This friction between the allure of sci-fi and the often ugly politics undergirding it should have been enough to power the main narrative of Atticus' search for his missing father (Michael K Williams) with the help of gal pal Leti (Jurnee Smollett) and uncle George (Courtney B Vance). In practice, showrunners Misha Green and Jordan Peele take a simpler tack and externalise the darker implications of Lovecraftian lore in mini-stories that make this element more easily opposed. In a 'sundown town', for instance, the ingrained racism takes the form of many-eyeballed monstrosities that our quick-witted heroes learn how to turn against their white tormentors.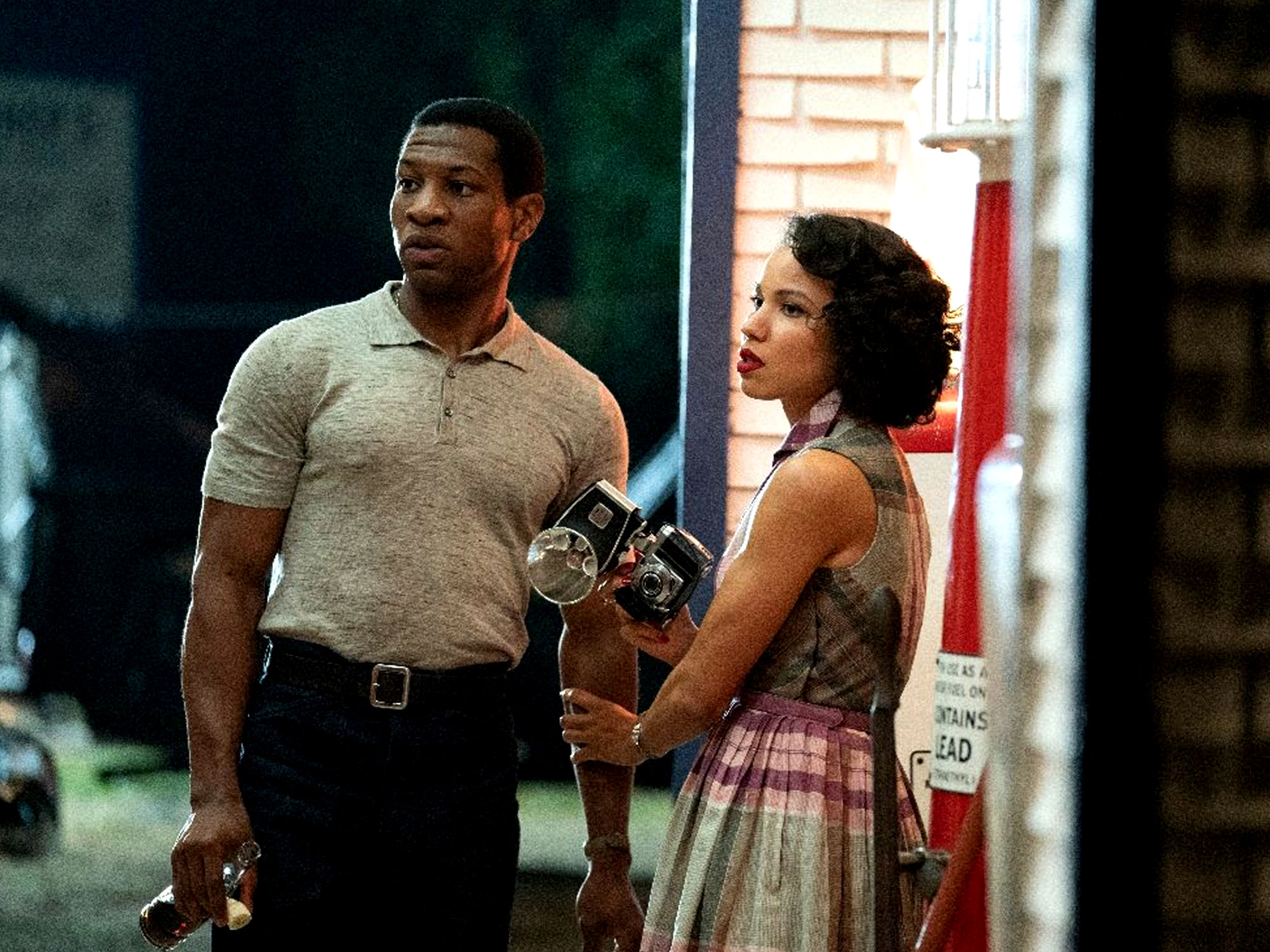 A later episode in which a Black woman (Wunmi Mosaku) finds that she can become white and goes about inflicting her internalised racism on those now beneath her social station forges into thornier territory, and suggests a stronger, more incisive back half. But in the first half of the series, that foundational shortcoming often hobbles the flashier genre pleasures: doppelgänger misdirection; ghostly apparitions; flesh peeling off of human bodies like so many lasagne sheets. (It's not to this show's benefit that its single greatest sequence, a dream that sticks Jackie Robinson and Cthulhu in the middle of the Korean War, occurs in the first five minutes.)
Moreover, on a purely functionary nuts-and-bolts level, the episodes don't always hold together. The scenes concerning a clandestine cabal of white supremacist weirdoes (including Abbey Lee) sometimes feel haphazardly arranged, as if we've missed crucial conversations that have already taken place. The recreation of the Jim Crow-era South lands closer to what might be described as '50s cosplay, with everyone's outfits looking more like a 2020-approved nostalgic throwback than the genuine article.
Meanwhile, the delivered-with-a-wink soundtrack contrasting imagery of the good ol' days with anachronistic cuts from Cardi B and Frank Ocean succeeds only in eliciting groans. The latter artist's 'Bad Religion' scores a gay sex scene so clumsily executed and tonally confused that the great Cheryl Dunye having directed it emerges as the series' most shocking twist.
It wasn't so long ago that HBO weighed racial identity against other allegiances, with last year's outstanding Watchmen interrogating the factors compelling Black soldiers to die in a war for a country that couldn't have cared less about them. Rather than continuing that difficult conversation, Lovecraft Country slightly retreats from it by short-changing its own arguments. The show delivers a fierce broadside against bigotry, but that's only half the matter, and not even the more compelling half.
The post HBO's Lovecraft Country delivers a fierce broadside against bigotry appeared first on Little White Lies.